BookGroups
There are 2 book groups, one based around Leeds and the other around Harrogate.
All are welcome to come to any of the meetings. We meet at different members homes each month and the person who suggested the book usually leads the discussion. Full details appear in the bulletin each month.
Some Books Discussed By The Book Groups
2022
When Hitler Stole Pink Rabbit Judith Kerr
Famine Liam O'Flaherty
The Thursday Murder Club Richard Osman
The Nine Taylors Dorothy L Sayers
Klara and the Sun Kazou Ishiguro
Vaxxers : the inside story of the Oxford AstraZeneca vaccine and the race against the virus Sarah Gilbert
The Lost Man' by Jane Harper
2021
A Gentleman In Moscow by Amor Towles
2020
Charles Dickens A Life by Claire Tomalin
The Quiet American by Graham Greene
The Moon and Sixpence by W. Somerset Maugham
Case Histories (the first Jackson Brodie novel) by Kate Atkinson
The Country Girls (first of 'The Country Girl's Trilogy') by Edna O'Brien
Martian by Andy Weir
Lucky Jim by Kingsley Amis
The Murder of Roger Ackroyd by Agatha Christie
Watership Down by Richard Adams
City of the Mind by Penelope Lively
Wilding: the return of nature to a British farm by Isabella Tree
Beatrix Potter books?
Theatre Trips
There are regular theatre visits to Leeds, Harrogate and beyond. Details of upcoming trips are in our monthly bulletin.
Leeds Playhouse Visits
There are regular visits to the Leeds Playhouse. If tickets are purchased with the group we can usually get a discount of 15% as a MyPlayhouse member. We often meet in the restaurant at the Playhouse beforehand. By popular demand the plays are mainly on Thursdays.
Opera North
Some members have season tickets to the Opera North Season at the Grand Theatre. They welcome others to join them for all the performances, either coming to them all or just individual ones.
Otley Courthouse
Visits are often arranged to various events including music, theatre, films, arts and craft workshops, and talks on interesting subjects.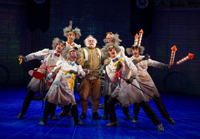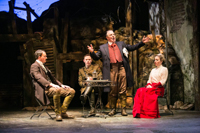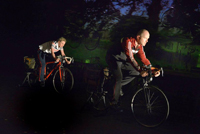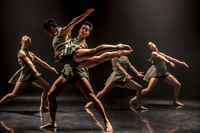 Film Nights
The group has regular cinema and film evenings.

Here is a list of some of the films seen by the group
The Girl with the Dragon Tatoo
Breakfast at Tiffanys
Tinker Tailer Soldier Spy
My week with Marilyn
Iron Lady
The Artist
Star Wars 3d/li>
Woman in Black
Midnight in Paris
Made In Dagenham
Disappearance of Alice Creed
The Changeling
Salt
Secret in their eyes
Secret Window
The Guard
The Time Travellers Wife
Man on Wire (UK/USA)
Dorian Gray
Julie & Julia (Meryl Streep)
Surrogates (Bruce Willis)
The Reader (Kate Winslet)
Let the Right One in (Swed)
I've Loved You so Long (Fr)
Avatar 3D
Shutter Island
Looking for Eric
Heartbeat Detector (Fr)
Inception (Di Caprio)
The Kings Speech
Revanche (Austria)